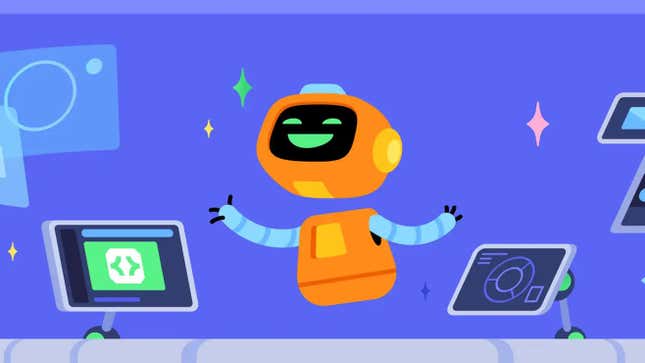 Discord is shutting down its AI chatbot, Clyde, in December. Considering it was introduced just earlier this year, why it's being shut down so soon is unclear.
No Google AI Search, I Don't Need to Learn About the "Benefits of Slavery"
Clyde was announced in March as an experimental feature. In a presentation to the press, Discord showed how users can invoke it in chat by typing @Clyde followed by their query. The chatbot can do everything for you, from answering a general knowledge question, providing a tutorial, or telling you a joke.
Clyde is just one of Discord's many AI-powered bots. It announced two more around the same time: AutoMod AI and Conversation Summaries. The former helps the platform's overworked mods by knocking out nasty chats on its servers. The latter helps you with FOMO by bundling messages together to summarize long conversations you missed.
In a recent support note, the company suddenly announced that "Clyde will be deactivated at the end of the month" and that "by December 1, 2023, users will no longer be able to invoke Clyde in DMs, Group DMs or server chats."
Discord was one of the major platforms to join the AI-powered chatbot trend that started a few months ago when OpenAI publicly released its API. Slack, Snapchat, and Microsoft are a few examples of other companies that jumped onto the AI bandwagon.
Discord did make it clear, though, that Clyde was experimental. In a statement, it said that it was only starting the feature in a limited number of servers so the company could "learn and iterate."
Perhaps the company realized during Clyde's fairly short lifetime that it isn't needed on the platform. Or maybe it's going to make a revamped (maybe even paid?) comeback.
Time will tell what Discord's intentions with its AI-powered chatbot are. We have reached out to Discord for a comment on the shutdown and will update this story as soon as we hear from them.